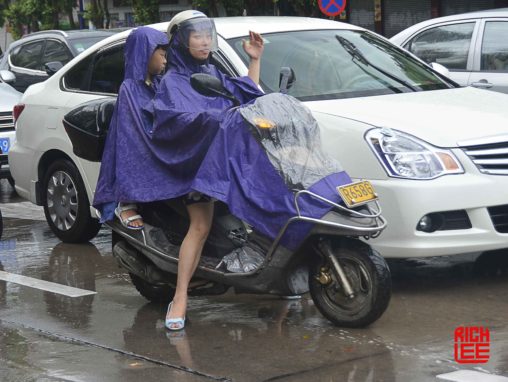 One poncho covers two persons like what this woman and her son is wearing.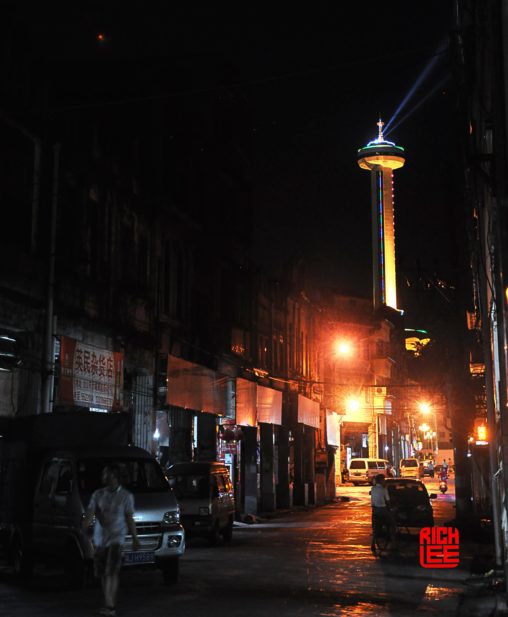 Spire was built to attract tourists.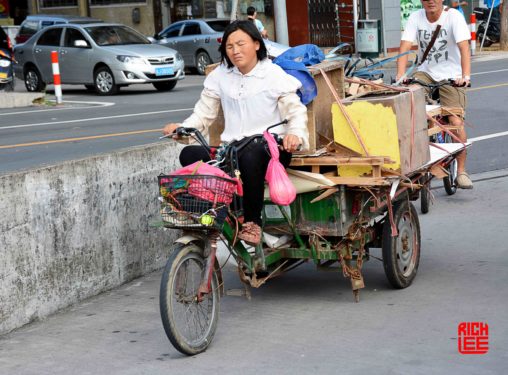 This woman had a hard day.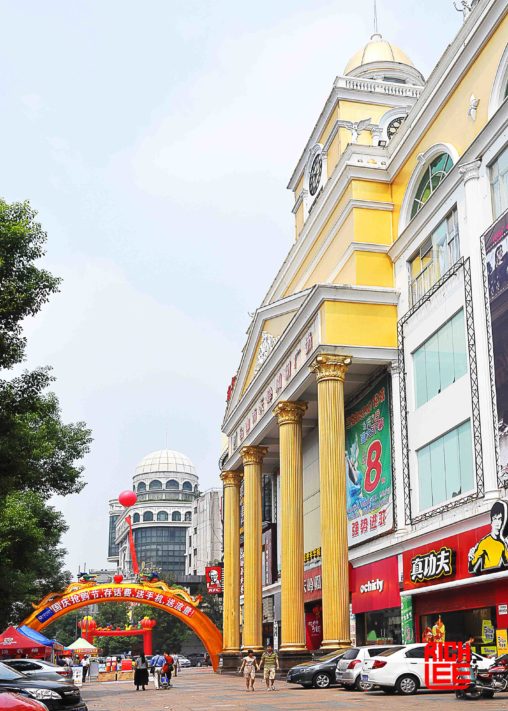 This is the first shopping mall in Taishan.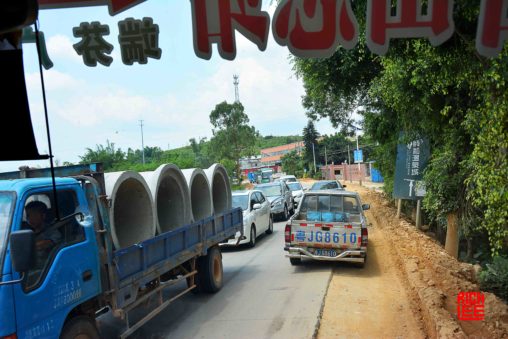 Our bus driver follows the pickup as they make their way though traffic.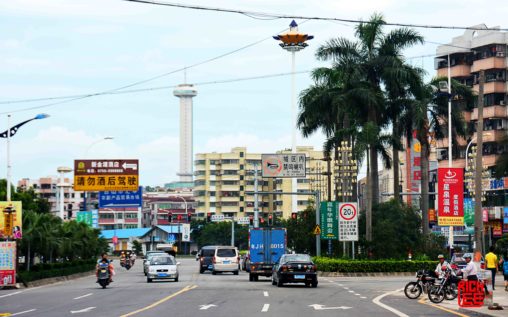 Like all cities, Taishan has its share of congestion.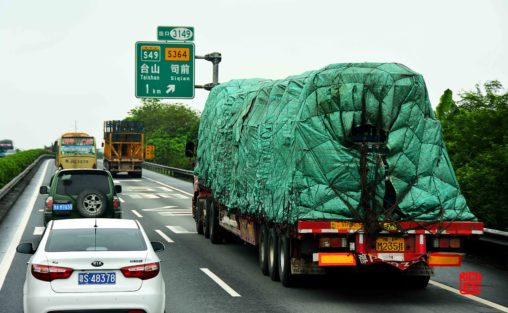 The highways are always congested, too few roads.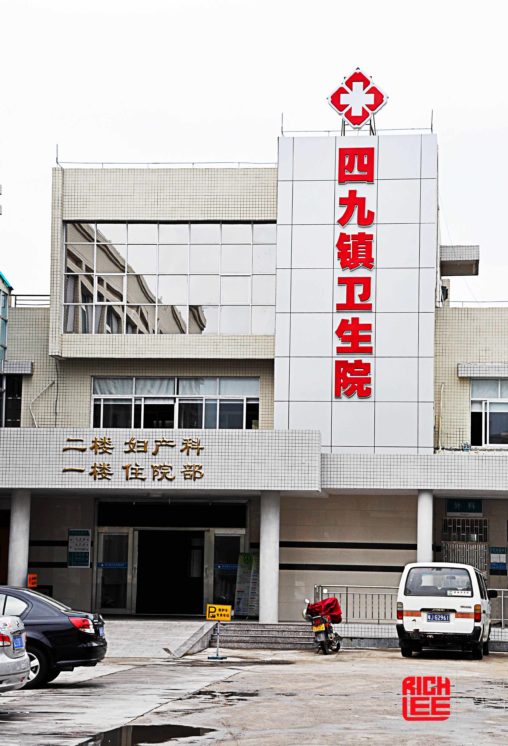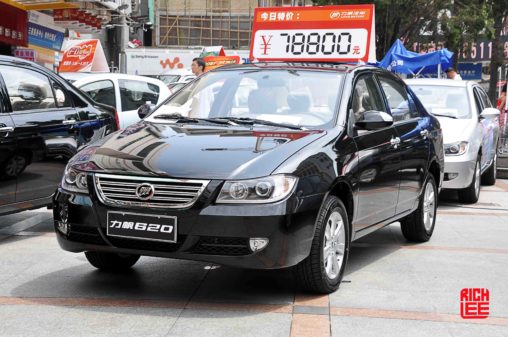 Automobiles are a luxury given the price versus the income. Motorcycle and bicycle remained the main means of transportation. Note: The average income of the urban worker is…
This gate was donated by overseas Chinese from Canada.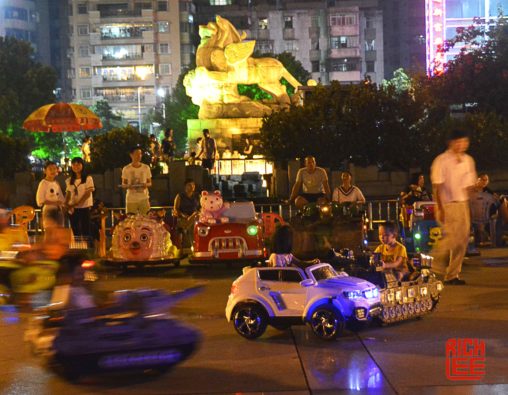 These electric cars are designed for kids. After the kids get out of school and the parents off of work, they come to play at Shi Far Shan….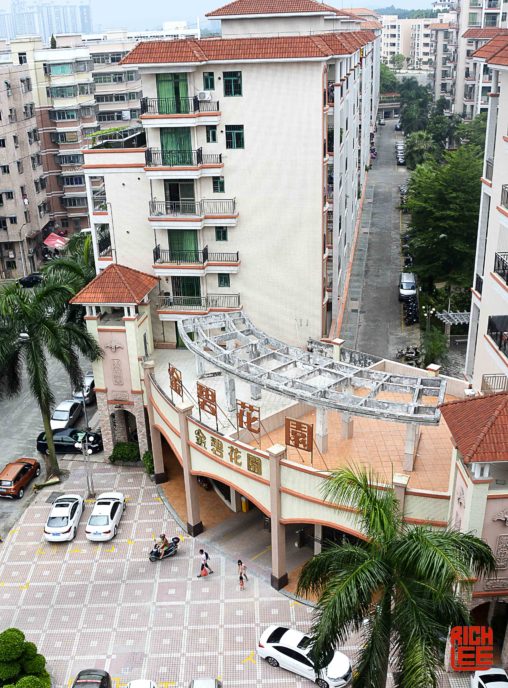 The middle class has discovered gated communities, more are on the way. This is the main entrance. Security guard is on 24 hours. They also have gardeners and…