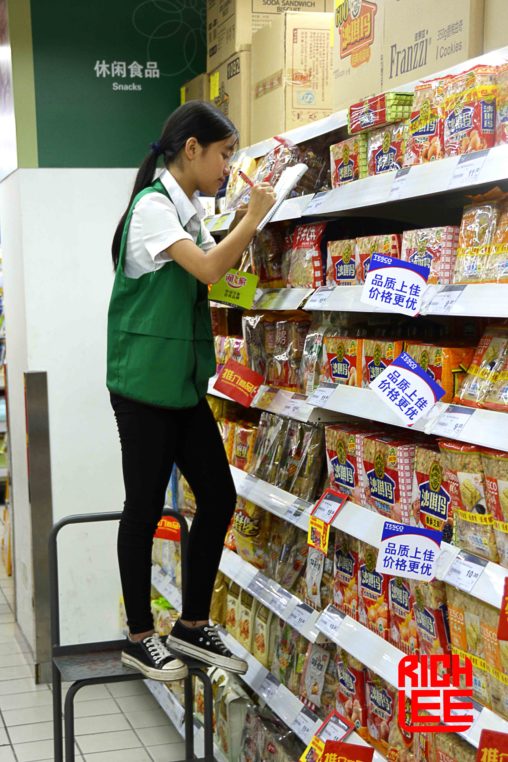 Since the opening of China, some entrepreneurs have build chain stores. They have hired girls to conduct inventory, stock shelves, check out customers. I notice the stores conduct…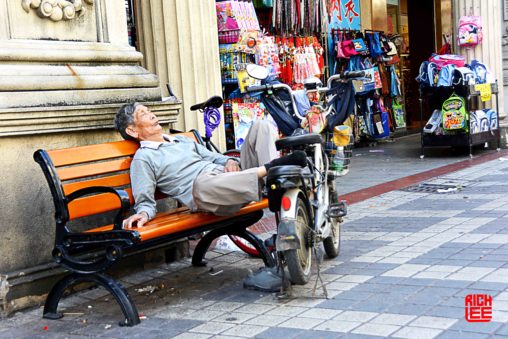 Man taking his afternoon nap.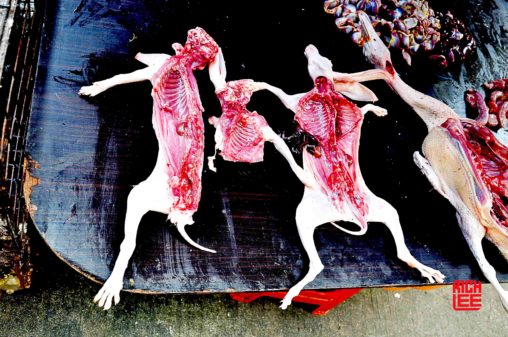 The meat vendor  dressed and clean the rabbit before putting them on sale.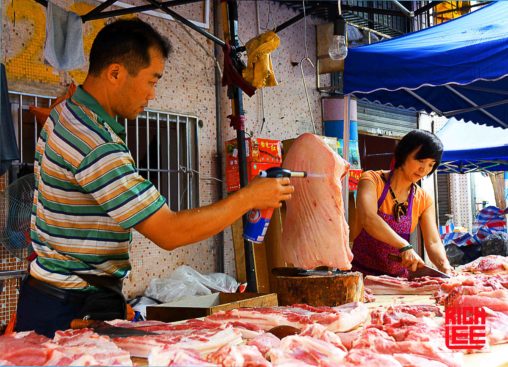 Man is burning hair from the dead pig.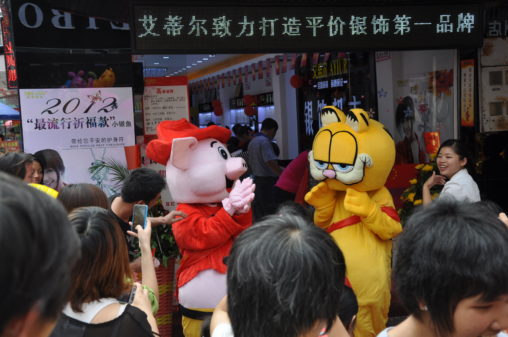 All methods are used to attract business, including these characters.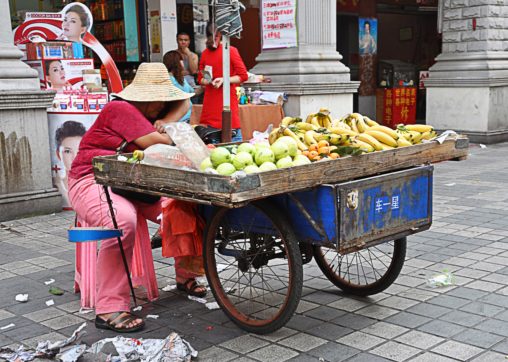 Food vendors work long hours.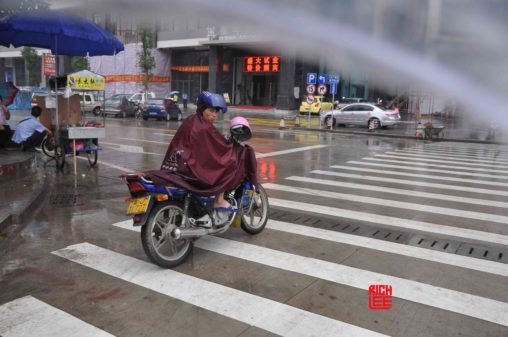 The driver is looking to see if I want a ride.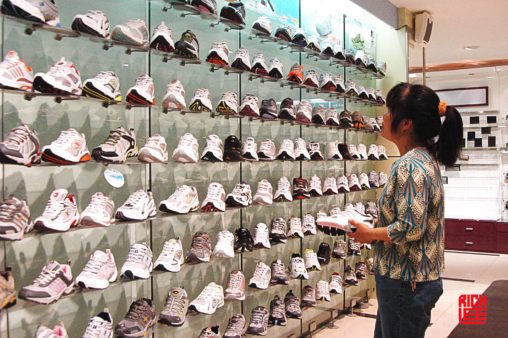 Picking a shoe is not easy. Which one is a knock-off?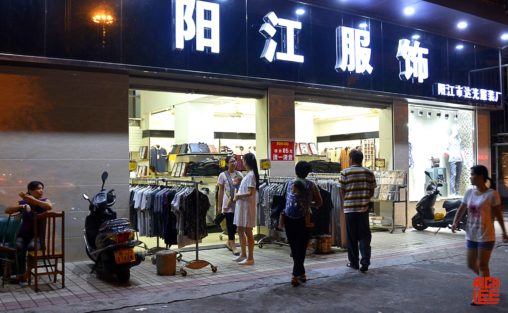 Like in America, stores open late.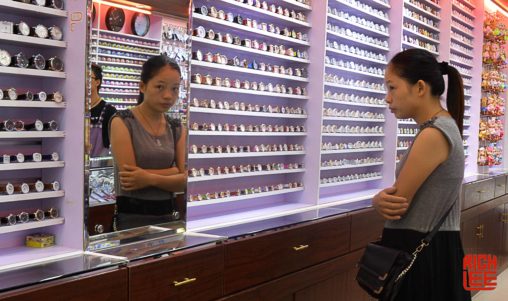 In a shop full of watches, this woman is watching me watch her. My intention was to photograph her conundrum in picking a watch.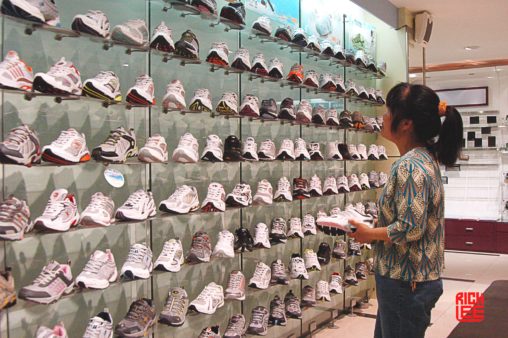 Picking the right shoe from so many choices, Not only that, one has to look out for the knock-offs.